BREAST CANCER CLINIC INAUGURATION 10.10.2020
10 Oct 2020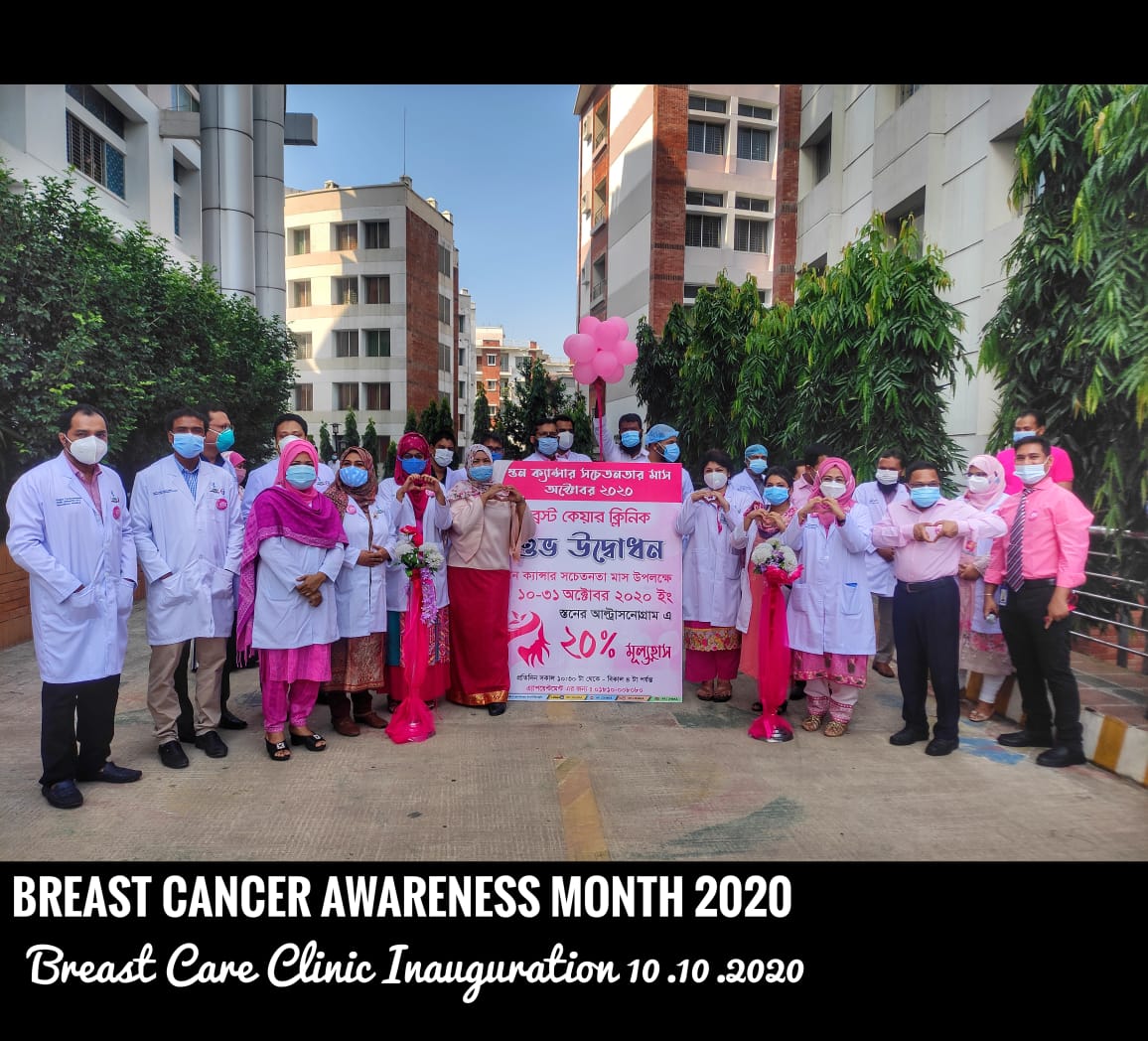 Sheikh Fazilatunnessa Mujib Memorial KPJ Specialized Hospital & Nursing College Since 2016 every year KPJ Dhaka participate Breast cancer awareness month and give services promotion offer also for all patient awareness and better treatment.
The entire patient will get a 20% Discount on Breast ultrasound.
In BREAST CARE CLINIC: you can meet doctors every day for better treatment and support.
Who needed breast care services will get fast track services for Radiology & Imaging, Clinical Laboratory services.
Today we launch BREAST CARE CLINIC attended on Management Honorable Medical Director – Dr. Razeeb Hassan, Chief Nursing Officer – Madam Ruzita Mohd Dan, All Consultants, Doctors, Head of Services, Colleagues and Patients.
Feel free to contact at (88) 01810008080 to schedule or visit or with any questions or concerns.